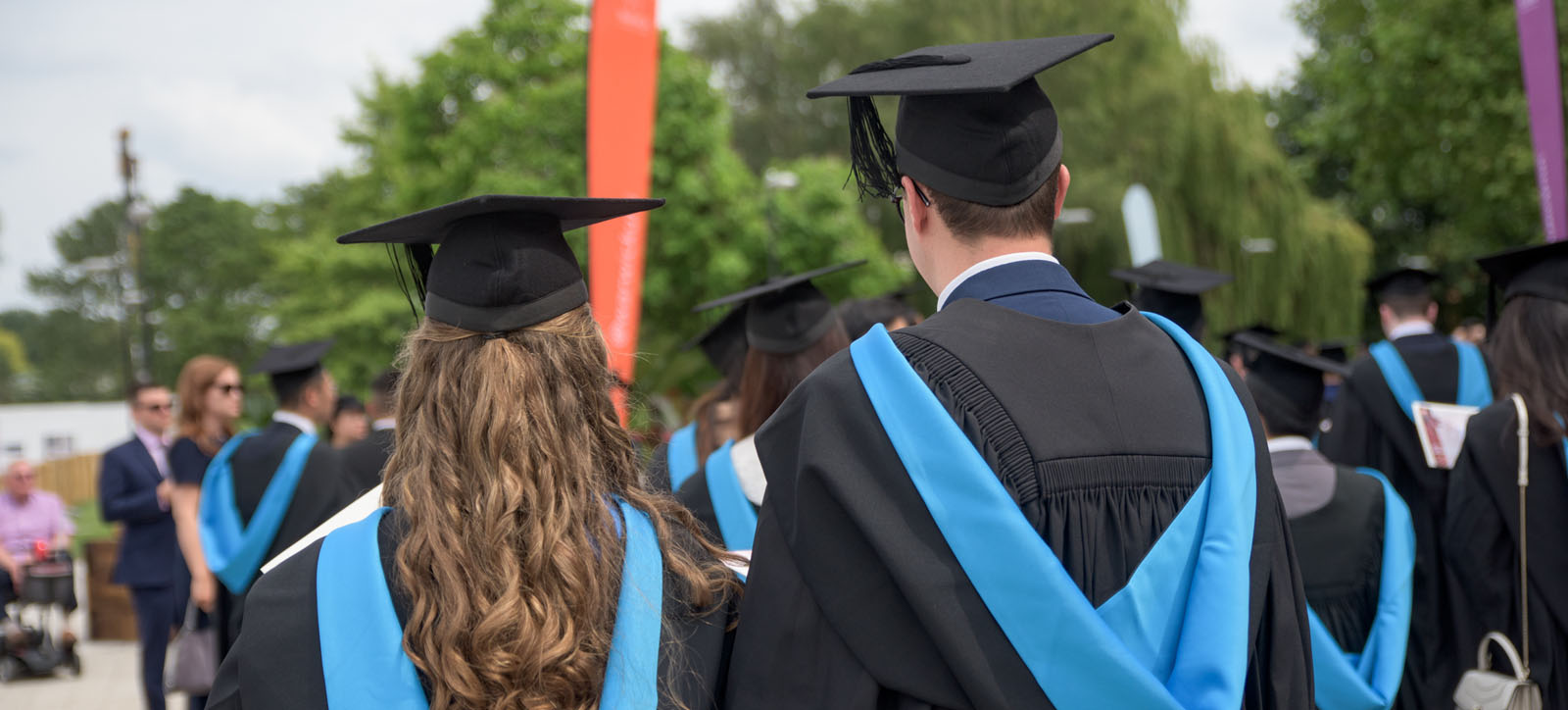 Report finds UK's top companies queuing up to land school's graduates
Ranking illustrates great reputation WBS graduates have with employers
Median graduate starting salary among UK's top firms is £30,000
Applications for graduate jobs at biggest companies up by 10 per cent
The UK's leading companies have ranked the University of Warwick among their top three targets for graduate employees.
Employers such as Accenture, Facebook, Google, Jaguar Land Rover and JP Morgan were included in the survey of the country's top 100 companies by High Fliers Research.
Warwick Business School's highly ranked undergraduate courses helped the University of Warwick be among the top three universities attracting the largest number of companies looking for graduate talent.
The school's careers service helped 85 per cent of BSc Management and 88 per cent of BSc International Business graduates find employment or further study six months after leaving.
Sue Newell, Associate Dean for the Undergraduate Programme, said: "This ranking once again illustrates the great reputation Warwick Business School has among the country's biggest firms.
"The school is renowned for producing graduates with the skills, commitment and world-ready outlook to succeed in the global workplace. As well as being taught by world-renowned faculty who are at the cutting edge of their disciplines, students gain unique insights into the key issues that face today's organisations in the private, public or third sector.
"While being immersed in an international learning environment, students will have access to the most up-to-date knowledge and ideas as our teaching is driven by the research we undertake.
"Being a student at Warwick is not just about academic study. Students will also have the opportunity to participate in a huge range of societies and sporting clubs plus take up a summer internship or a year-long work placement that will enhance their career prospects."
The report found the median graduate starting salary among the UK's leading companies is £30,000, with 15 of the country's best-known graduate employers paying salaries in excess of £45,000.
The most generous salaries are those on offer from investment banks (median of £50,000), consulting firms (median of £45,800), law firms (median of £45,000) and oil & energy companies (median of £38,500).
The number of graduates hired increased by 6.2 per cent in 2019, the largest annual increase in recruitment for five years, and, according to the report is expected to rise by 3.3 per cent in 2020. Public sector organisations were the largest employers of new graduates in 2019, overtaking the UK's leading accounting & professional services firms for the first time.
Professor Newell added: "Gaining a top quality undergraduate degree, as this report shows, is the first step in building a fruitful and fulfilling career.
"And as the report highlights, competition for these graduate positions at the top companies is intense, with 10 per cent more graduate job applications so far in this year's recruitment cycle than in 2018-19.
"It is why we hold bespoke employer events for our students with the likes of EY, L'Oréal, Aldi, Johnson & Johnson, Royal Bank of Scotland, Accenture and Aston Martin to give them the networking opportunities and links to reach these positions.
"We also hold events, such as the Finance & Consultancy Fair, Investment Banking Uncovered, Careers in Advertising, Marketing and PR, Careers in Digital Communications and Careers in Politics and Government that see speakers from various top companies share their knowledge with our students."
To see the full Graduate Market in 2020 report from High Fliers Research click here.