WBS ranked best in UK for under-represented students
23 January 2020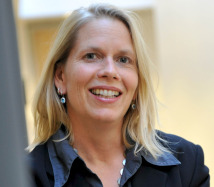 WBS rated best in UK for pushing under-represented groups onto degrees
School's Foundation Year offers a route to Russell Group education
Under-represented groups don't need high A Level grades to qualify
Fees for the year-long programme are paid in full with a scholarship
Warwick Business School's groundbreaking Foundation Year programme has propelled the University of Warwick to have the highest proportion of under-represented students going on to study a full-time degree in the UK.
The school's Foundation Year is atypical among UK universities in that for those students who pass, they are automatically enrolled onto either the BSc Accounting & Finance or BSc Management degrees.
Another unusual aspect is that currently all students on the Foundation Year are offered a scholarship, which covers their tuition fees, amounting to £6,750.
Reform, a non-party think tank for public service reform, found the University of Warwick had the most students coming from areas with the lowest proportion of youngsters going to university.
In its report, Access for all? The participation of disadvantaged students at elite universities, Reform reveals that 45 per cent of the 20 students from the university's Foundation Year – which are all from the business school's programme – doing a degree were from the most under-represented areas of the country.
Tina Kiefer, Assistant Dean for Widening Participation (pictured), said: "These figures highlight the great work being done here in the Foundation Year. Last summer our first intake of Foundation Year students graduated with a degree, which was wonderful to see.
"Many of these students have so many barriers to overcome to get here and encounter even more hurdles during their studies, so it is a triumph to see them graduate. Plus, they produced great work, graduating with good grades – they really exceeded our expectations and in many cases, exceeded their own expectations.
"We have taken the bold decision to offer places to students with A Level grades well below our competitive target, as well as more vocational qualifications, such as a BTEC, because we believe to enhance the diversity of our student base we need to look beyond grades and understand the context in which these youngsters have been schooled, which in some cases can be very challenging.
"The Foundation Year offers these bright and ambitious students a route to a Russell Group university and an opportunity to build a career that otherwise might have been out of reach. Indeed, business needs leaders and innovators to come from all walks of life if it is to have the diversity to succeed."
The Foundation Year opens the door to the school's top-ranked BSc degrees in Accounting & Finance or Management for young people who, through circumstances beyond their control, lack the academic qualifications for direct entry.
Students applying for the year don't need high A Level grades, but must meet certain criteria, such as having attended a school with below average performance, be eligible for 'free school meals', lived in an area with low participation in higher education, or spent time in local-authority care.
Reform reports that real-terms spending on access and participation among elite universities hit £66 million in 2018-19, a rise of £26 million since 2013-14, with the University of Warwick seventh out of the 29 institutions ranked in its Access Rankings 2019.
The report's authors Imogen Farhan and Luke Heselwood write: "Those who attend Russell Group universities earn 40 per cent more on average than those who study at other higher education institutions. Of course, there are other barriers to social mobility. Research shows that although seven per cent of the population are educated at independent schools, 39 per cent of those in elite occupations, such as leading civil servants and politicians, were privately educated.
"Nonetheless, evidence suggests that higher education continues to be an 'engine for social mobility'. While getting into university is only one part of the student journey, it is a crucial milestone.
"Progress is being made; in 2018, disadvantaged 18-year-olds were more likely to enter higher education than ever before. However, the gap between disadvantaged students and their advantaged peers remains significant, and is particularly large at high-tariff universities. Only around four per cent of disadvantaged 18-year-olds go to the highest-tariff universities, and advantaged applicants are more than six times more likely to do so than their disadvantaged peers."
For more information on the Foundation Year click here.