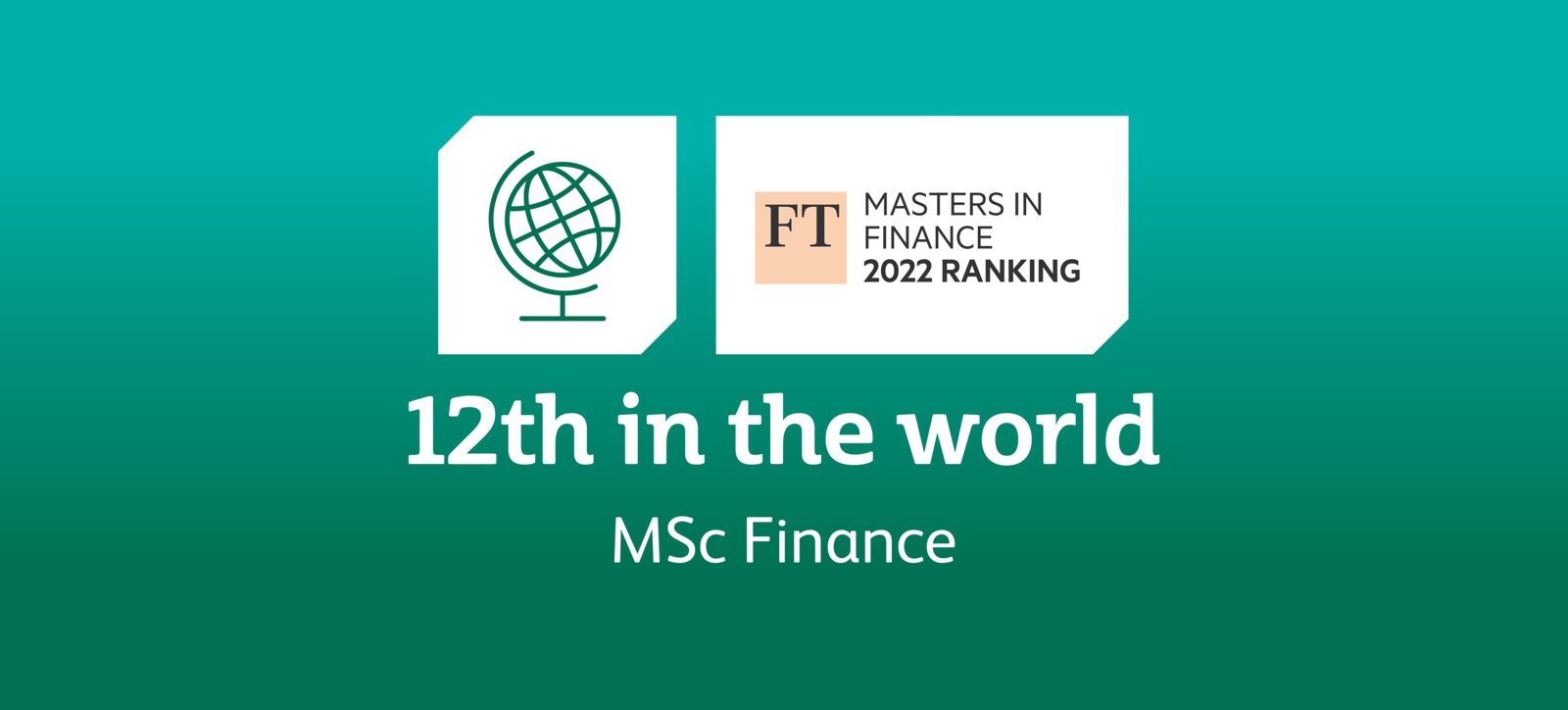 Warwick Business School's MSc Finance has moved up one place to be ranked 12th in the world and third in the UK by the Financial Times.
The business daily's Masters in Finance pre-experience 2022 ranking rated 55 of the world's top business schools, with WBS also rising two places to 10th in Europe for the one-year course.
WBS was rated top in the UK and second in the world for 'salary increase' with students seeing their wages rise by 88 per cent three years after graduation. The school was also ranked best in the UK and second globally for the 'career progress' of its graduates.
Andy Lockett, Dean and Professor of Strategy and Entrepreneurship, said: "This is tremendous news and sees the school on an upward curve for another ranking following our Full-time MBA recently being ranked in the world's top 10 by AmericaEconomia, the leading business publication in South America.
"Our strong links with industry mean our MSc Finance graduates gain positions at the world's top finance firms, such as Bloomberg, Goldman Sachs, Klarna and EY. Indeed, last year's High Fliers report included Warwick among the elite group of 10 UK universities targeted by the leading employers in the field.
"That's because our MSc Finance is led by world-class academics delivering the most up to date research and thinking in finance. And it is that knowledge that produces some of the brightest talent in the finance industry."
After the Financial Times surveyed alumni of the school's MSc Finance course, WBS received an 'overall satisfaction score' of 9.21 out of 10, while the careers service was ranked in the world's top 25.
The Financial Times, which judged just 12 UK schools able to meet the eligibility requirements for the ranking, found that graduates of the course were earning on average $92,285.
Course director Kebin Ma, Associate Professor of Finance, said: "We have recently revamped our MSc Finance based on recommendations from industry and developed new modules in line with the CFA Institute on ethics and Fintech.
"We have careers coaches who are finance specialists and the way we combine theory with practical applications, such as using industry-style lab software, mean our students are in great demand. We also make sure there is an international feel to the cohort, with 20 nationalities represented on this year's course.
"The ranking is very pleasing and shows our course is valued by students, with it setting them on the path to a great career in finance."