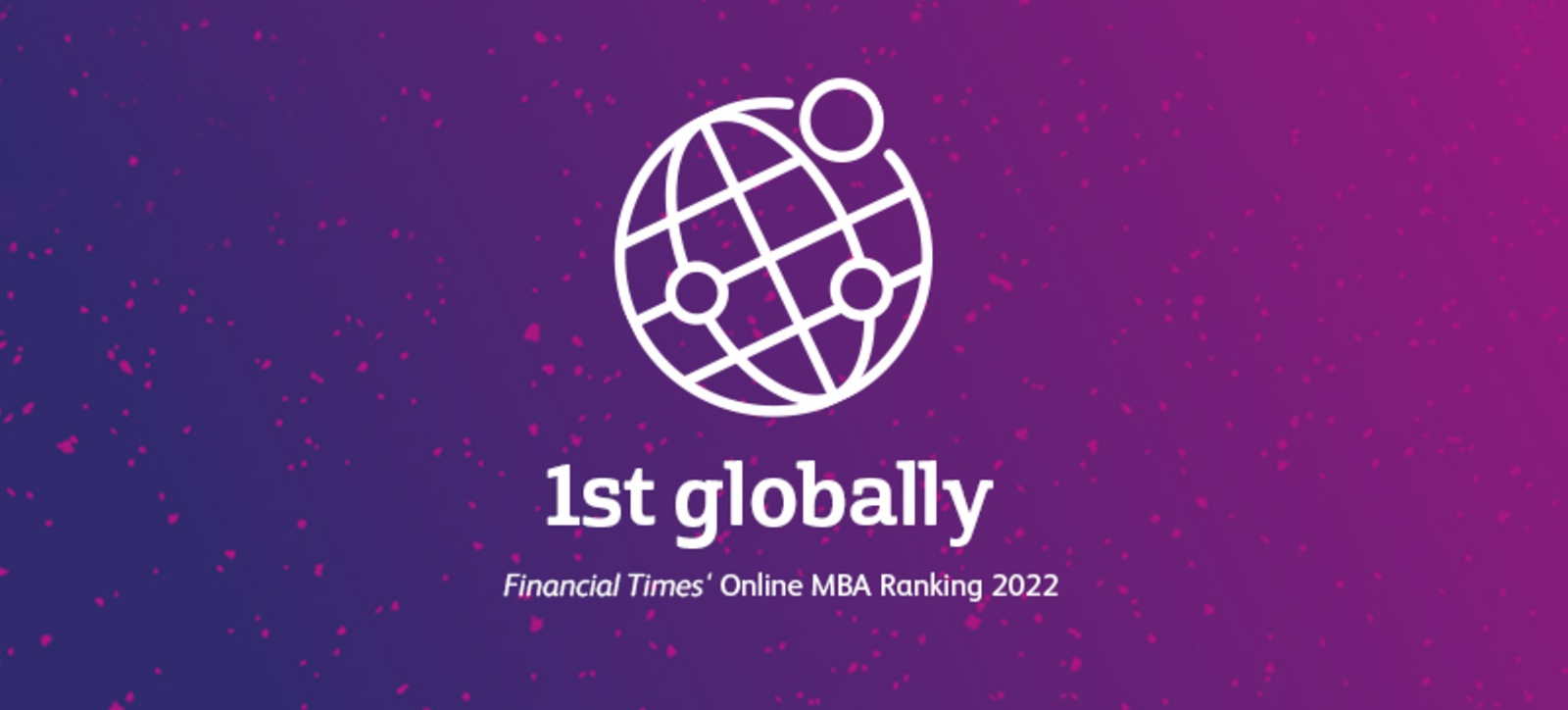 Warwick Business School's Distance Learning MBA has retained its title of first in the world for the fifth year in a row in the 2022 Financial Times global ranking of the best online MBA programmes.
Only ten schools across three continents - Europe, the USA, and Australia - were successful in being ranked this year, because the Financial Times has strict criteria which schools have to meet just to participate in the ranking.
Graduates' responses in the FT's Alumni Survey also have to meet required completion levels.
Andy Lockett, Dean of WBS and Professor of Strategy and Entrepreneurship, said: "Being ranked as the world's best online MBA programme for a fifth consecutive year is a remarkable achievement.
"The quality and strong career progress of our graduates three years after completing their MBA is reflected in our top global rank for both Salary Today and Salary Percentage Increase.
"Our Distance Learning MBA greatly assists senior managers and executives to learn how best to work and lead teams virtually.
"It also allows them to connect with fellow professionals all over the world, understand different cultures, and develop valuable business relations with their peers which they would never otherwise have met.
"These achievements are also reflected in our rise to best in the UK for our research, and for our teaching on ESG topics (environmental, social and governance).
Warwick Business School was number one for alumni salary and percentage salary increase after graduation. It also improved its already impressive rankings on other key metrics.
Dr Pietro Micheli, Course Director and Professor of Business Performance and Innovation, said: "Online learning and working has become crucially important since the pandemic.
"The fact that our DLMBA course is now ranked best in the UK for Programme Delivery and Online Interaction demonstrates the expertise of our faculty and the dedication of all our staff in creating a world-leading online course.
"A further advantage is that students on our Distance Learning MBA can immediately put into practice what they learn, benefitting not only their career, but their team, their company and its business."
The Distance Learning MBA is a two-year course, which can be extended to three at no extra cost if necessary, and comes with careers support that continues after graduation.
This includes career consultations, executive coaching and the chance to join the School's award-winning Mentoring Programme.
Full details and a table of schools can be found in the Online MBA 2022 rankings on the Financial Times website.