The Economist crowns Full-time MBA best in the UK
31 October 2019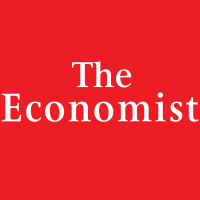 WBS ranked 24th in the world and fifth in Europe by The Economist
Fifth year in a row that school's Full-time MBA named best in the UK
Ranking places WBS third in the world for 'potential to network'
In 'open new career opportunities' category WBS fourth globally
Warwick Business School's Full-time MBA has been named number one in the UK for the fifth year in a row by The Economist.
The Economist Which MBA? Full-time MBA 2019 ranking placed WBS 24th in the world and fifth in Europe after assessing the top 100 programmes globally.
The Economist rated WBS third in the world for MBA students and alumni's 'potential to network' and fourth for the school's ability to 'open new career opportunities'.
Andy Lockett, Professor of Strategy and Entrepreneurship and Dean of WBS, said: "To maintain our position as the top Full-time MBA in the UK for five years illustrates the great effort we put into improving the experience for our students and listening to their feedback.
"Our services don't stop when students graduate either. We work hard to make sure they have all the careers services they need after graduation to achieve the career they aspire to and have developed an alumni network of more than 46,000 globally that provides our graduates with a wealth of opportunities to further themselves.
"The quality of our faculty was also highly rated by The Economist's ranking and that is testament to our drive to bring world-class researchers to WBS and create a truly international and diverse experience for our students."
WBS was ranked eighth for 'faculty quality' in the world and joint number one for its 'overseas alumni chapters' by The Economist.
Who has the best Full-time MBA in the UK?
With eight core modules ranging from Strategic Thinking to Accounting and Financial Management plus the choice of four elective modules, the Full-time MBA gives students the chance to gain a 360 degree understanding of how a business operates plus the knowledge they need to aim for senior executive positions.
There is also the option of specialising in entrepreneurship with two elective modules and a consultancy project in this area to help create a new business or develop an entrepreneurial mindset for the corporate world.
Ashley Roberts, Full-time MBA Course Director, said: "This excellent ranking follows our rise into the top 10 of Forbes' international MBA ranking and our Distance learning MBA being crowned the best in the world by the Financial Times.
"It is fantastic to see our investments in the Full-time MBA being rewarded and it continues to attract top quality candidates from all over the world, with this year's cohort once again being double-streamed to cope with demand.
"We aim to make WBS a truly international experience, with students gaining a global outlook. We have 40 different nationalities in the current Full-time MBA cohort, who will experience a study trip to Vancouver, Shanghai or Milan as part of the programme."
For the full The Economist Which MBA? Full-time MBA 2019 ranking click here.