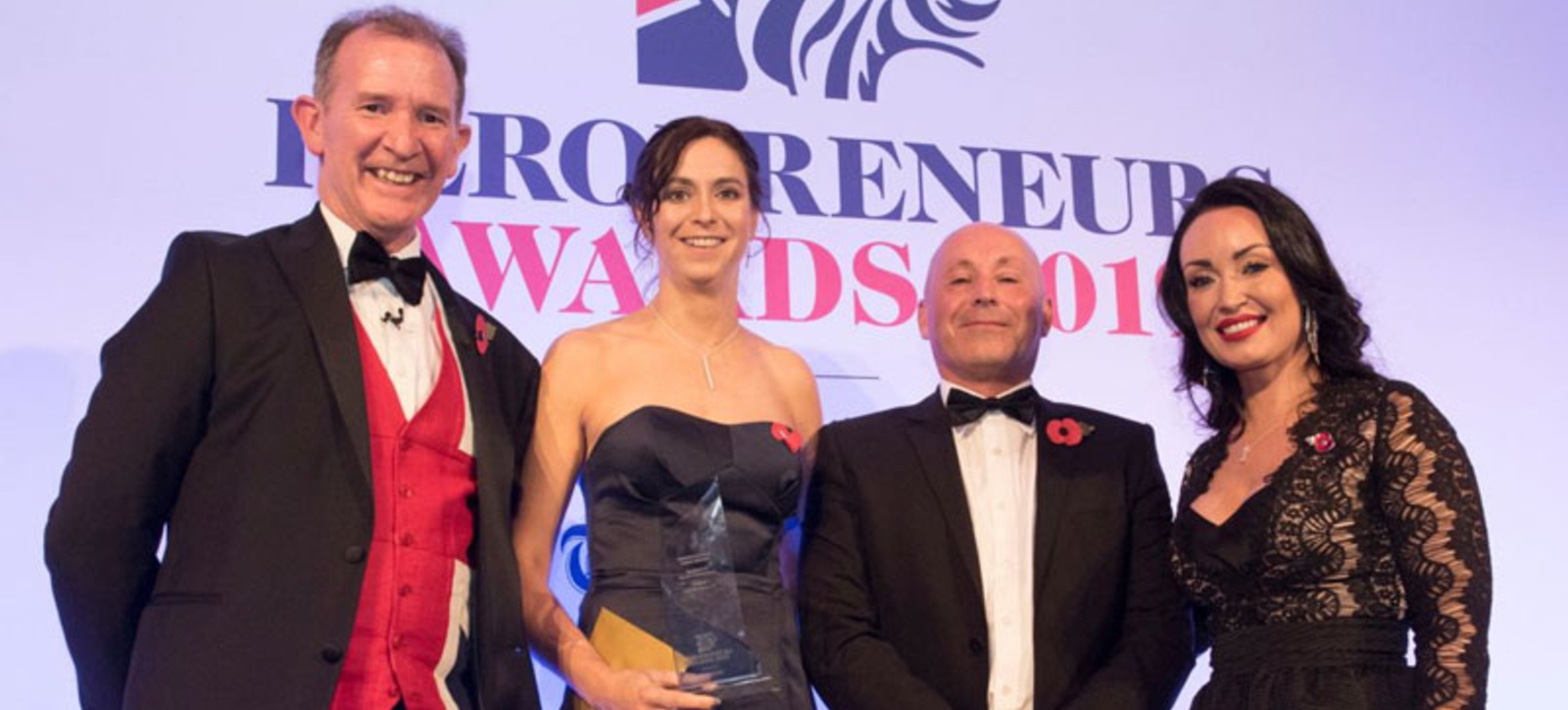 Open to Armed Forces personnel, veterans, and military spouses or partners
100 per cent bursary for either the Warwick MBA or Executive Diplomas
All applicants automatically enrolled on Heropreneurs' Mentoring Programme
Warwick MBA suitable for aspiring entrepreneurs and start-up owners
Veterans from the British Armed Forces starting their own business have the chance of winning a helping hand from Warwick Business School with a 100 per cent bursary for an MBA or Executive Diploma.
WBS along with partner Heropreneurs, a charity that supports ex-military personnel setting up their own business, are looking for entries from veterans to win the prize worth up to £51,450.
The deadline for entries is Sunday 25 October and after a screening process and interview the final applicants will be assessed by a panel of judges, with the winner due to be announced virtually on Monday 14 December.
The winner will be able to pick from the school's Full-time MBA, ranked number one in the UK by The Economist, the Executive MBA, rated sixth in the world and first in the UK by The Economist or its Distance Learning MBA, which is ranked the world's best by the Financial Times.
Or they can elect to study one of the school's shorter more focused Executive Diplomas in Strategic Leadership, Strategy & Innovation, Organisational Change or Digital Leadership.
Andy Lockett, Dean of WBS and Professor of Strategy and Entrepreneurship, said: "We are delighted to be partnering with Heropreneurs for a third successive year. This is a wonderful charity that looks to help British Armed Forces veterans fulfil their potential and succeed with their entrepreneurial ideas.
"The men and women leaving the Armed Forces already have tremendous skills and a willingness to work hard and learn, which has been developed during their years of service. At Warwick Business School, we can provide them with the knowledge to succeed with their business.
"Entrepreneurship and innovation is central to the identity of WBS, and we have world-class academics sharing their expertise in the classroom. As the home of the Enterprise Research Centre and the new Gillmore Centre for Financial Technology, WBS is producing pioneering research that feeds into our MBA and executive courses."
Last year's winner Mercedes Notton-Hill chose the Executive MBA to help her fledgling housekeeping business Solstice Domestic Angels.
"The Warwick Business School award presents a fantastic opportunity for entrepreneurs from the military community," said Mercedes (pictured), a reservist for the Royal Wessex Yeomanry for nine years. "Winning the award has changed the way I look at my business, giving me the confidence to believe in what I have created. This confidence has, in turn, significantly helped us in weathering the storm of COVID-19."
Heropreneurs is a not-for-profit organisation that offers ex-military personnel, including spouses, looking to start their own business with mentoring programmes, workshops and support packages to develop the enterprise. Everybody entering the will also be entitled to automatic enrolment on the Heropreneurs' Mentoring Programme.
As well as WBS, Heropreneurs' partners include Goldman Sachs, The Veterans' Foundation and Greenwich Hospital, Her Majesty's unique Royal Navy Crown charity that provides support to serving and retired Royal Navy and Royal Marines personnel and their dependants.
Peter Mountford, Chairman of Heropreneurs, said: "We are delighted to be working with Warwick Business School again in 2020 to deliver this fantastic opportunity to the military community. Our partnership is something that Heropreneurs is extremely proud of and Warwick Business School has worked closely with us to offer significant opportunities to the military community over several years.
"Particularly during this period of considerable uncertainty for many entrepreneurs, the 100 per cent bursaries for the internationally acclaimed programmes through the Heropreneurs' Warwick Business School Awards offer immense value to our winners."