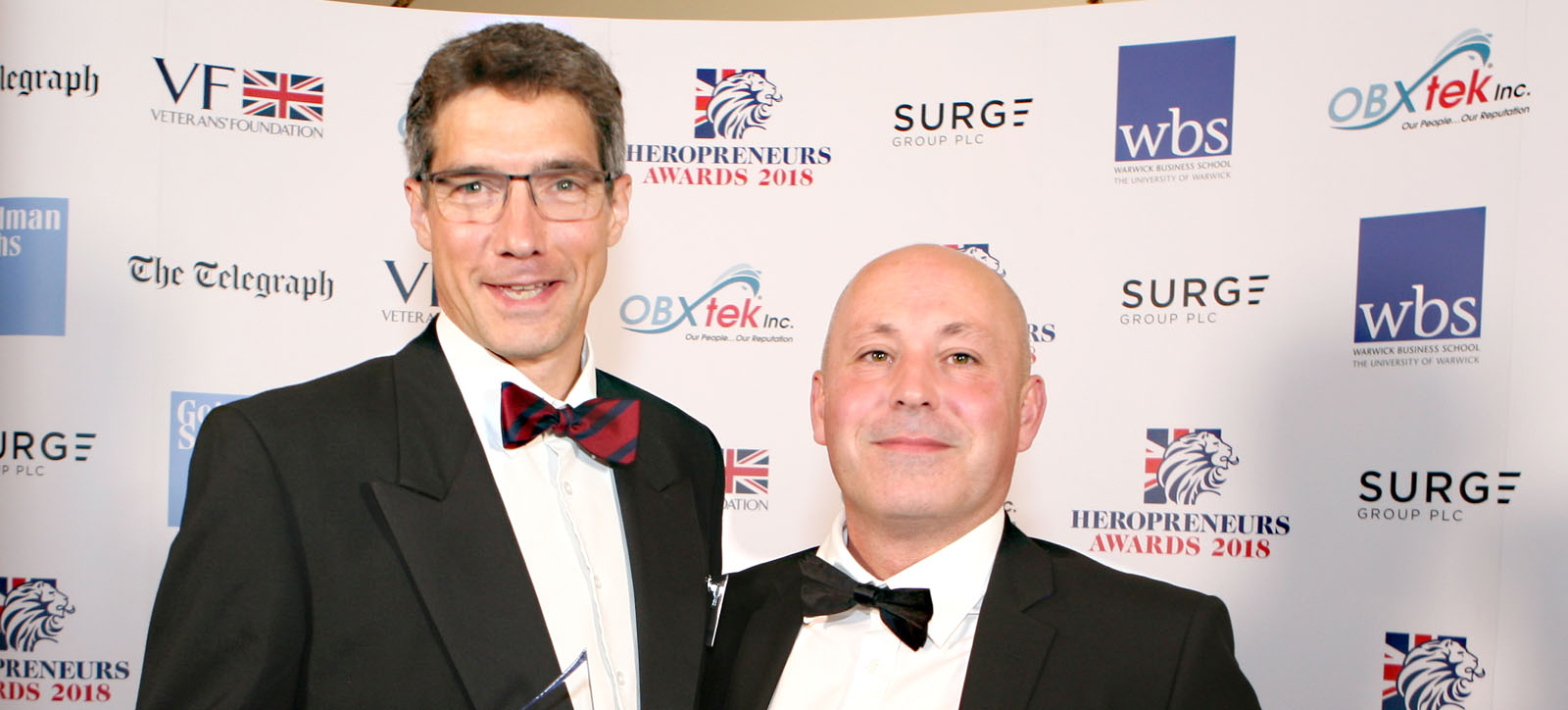 Warwick Business School is offering entrepreneurial military veterans support with their businesses by offering them the chance to win a full bursary for a MBA or Executive Diploma.
WBS and Heropreneurs, a charity that supports ex-military personnel setting up their own business, are looking for entries from veterans to win the prize worth up to £56,900.
The deadline for entries is Sunday 15 May. After a screening process and interview, the final applicants will be assessed by a panel of judges. The winner is due to be selected by mid-July.
Andy Lockett, Dean of WBS and Professor of Strategy and Entrepreneurship, said: "We are delighted to be partnering with Heropreneurs for a fifth successive year.
"The men and women leaving the Armed Forces already have tremendous skills and a willingness to work hard and learn, which has been developed during their years of service. At Warwick Business School, we can provide them with the knowledge to succeed with their business."
The winner will be able to pick from the school's Full-time MBA, ranked number one in the UK by The Economist, the Executive MBA, rated sixth in the world and first in the UK by The Economist or its Distance Learning MBA, which is ranked the world's best by the Financial Times.
Alternatively, they can elect to study one of the school's shorter more focused Executive Diplomas in Strategic Leadership, Strategy & Innovation, Organisational Change, Digital Leadership, Marketing Leadership, or Behavioural Science.
The winner will also be invited to a gala dinner hosted by Heropreneurs at London's Impreial War Museum on 10 November.
Second place will be offered a 75% bursary and third place a 50% bursary.
Iain Church, who won the WBS Bursary Award at the inaugural Heropreneurs Awards in 2018, has now become the first winner to graduate with a MBA from WBS.
He has used the experience to develop his social enterprise, Moringa Miracles, which helps Malawians to cultivate sustainable crops and create a way out of poverty.
He said: "One of the major frustrations in building a career outside of the military is being able to translate military skills into something that civilian companies understand. This can lead to a confidence issue, whereby you can feel that you are not as capable as civilian counterparts and you can end up accepting more junior roles.
"Adding an Executive MBA to your CV not only helps address the issue of convertible skills, but it also highlights how you stack up against a peer group of senior people.
"Both the staff and students at Warwick Business School have made the learning experience really enjoyable.
"Overall, my company's business model has remained the same, however, the way in which I pitch key detail to potential investors has changed significantly. I am far better equipped to breakdown key markets and walk investors through where market detail and figures come from."
Mercedes Notton-Hill, who won the WBS Bursary Award in 2019, also chose the Executive MBA to help her fledgling housekeeping business.
Mercedes said: "This award is a fantastic opportunity for entrepreneurs from the military community. It changed the way I look at my business, giving me the confidence to believe in what I have created."
One of last year's winners, John Lodge selected his Executive Diploma in Strategy & Innovation with a view to evolving his healthcare start up.
He said: "I am applying the learning directly to my role, which is giving us the best possible chance of success."
To have a chance of winning a 100 per cent bursary to do an MBA, click here to fill in an application form.