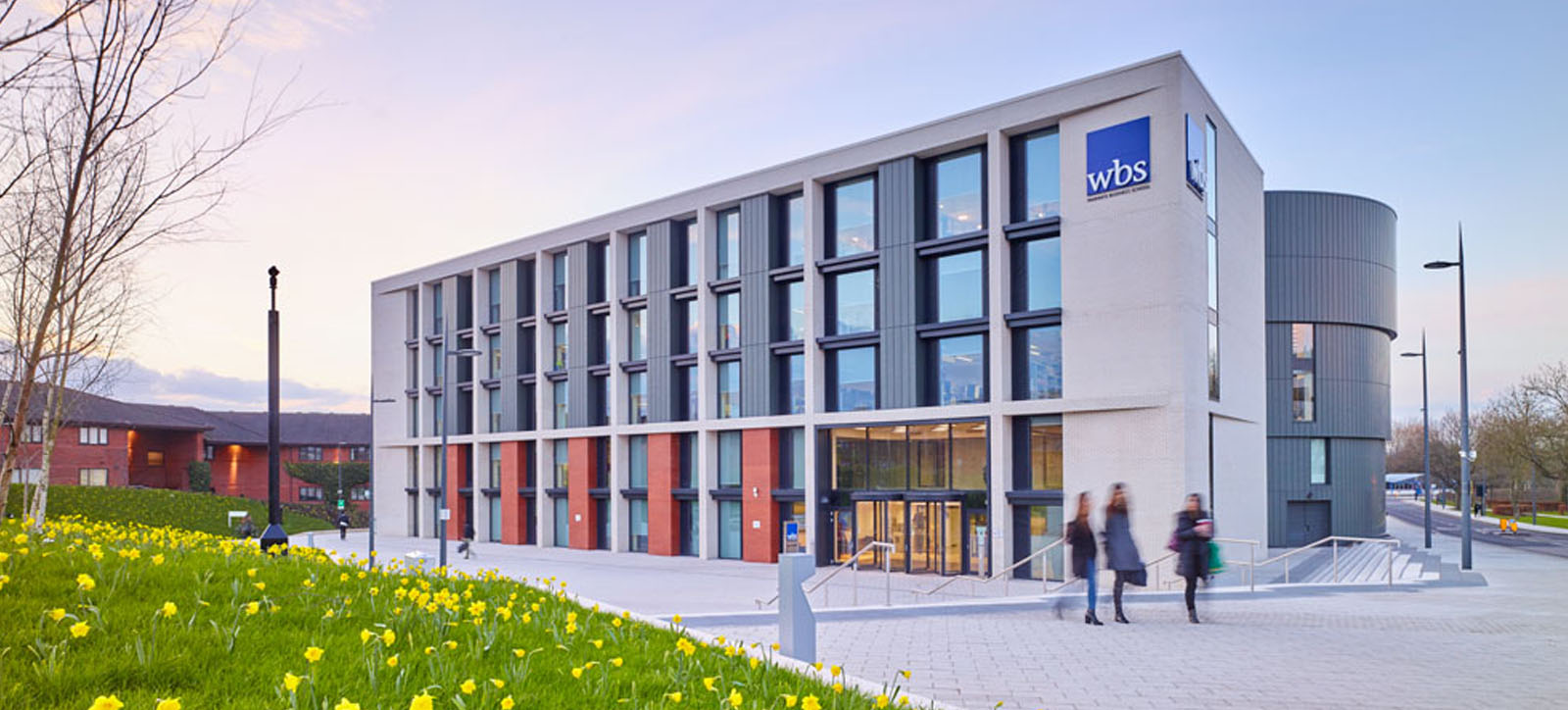 Warwick Business School continues rise up the European rankings
Financial Times rates the school 15th in Europe in its ranking of rankings
It comes after WBS Full-time MBA climbed into Europe's top 10
The school's Executive MBA was placed seventh in Europe by the FT
Warwick Business School has risen to 15th in Europe and third in the UK in the Financial Times' annual ranking of European Business Schools.
The Financial Times European Business Schools Rankings 2020 combines the media outlet's four rankings over the year into one – the Full-time MBA, Executive MBA, Masters in Management and Executive Education.
In total 90 business schools across Europe qualified for the ranking with 19 from the UK included. This year WBS has increased two places to joint 15th and up one place to third in the UK.
Andy Lockett, Dean of WBS and Professor of Entrepreneurship and Strategy, said: "This is a great way to end what has been a very challenging and difficult 2020. We are working tirelessly to improve our educational experience and to now be able to say we are one of the best three business schools in the UK is extremely satisfying.
"Moving our teaching online for much of the year has been a huge undertaking, but one WBS was uniquely primed for thanks to our bespoke platform mywbs, which has been the cornerstone of our world leading Distance Learning MBA programme for many years.
"Even so, it has been a sizeable learning experience and we will be looking to take the lessons of working, teaching and researching in a global pandemic into our courses as we hopefully start to return to some sort of normality in 2021."
The school's Full-time MBA climbed into Europe's top 10 in the Financial Times' 2020 ranking, rating it fourth in the UK and 43rd in the world, while its Executive MBA was placed seventh in Europe, third in the UK and 22nd globally.
And in 2020 the school's MSc Management reached its highest ever position in the Financial Times' world rankings, reaching 16th, 15th in Europe and third in the UK. For the Financial Times' Executive Education rankings WBS was 46th in the world, 25th in Europe and ninth in the UK for customised programmes.
WBS is one of only three UK schools in the top 50 which improved its European ranking and John Colley, Associate Dean (Commercial), believes WBS is now firmly established among Europe's elite.
"Our Full-time MBA has grown beyond recognition in recent years, with rising demand and social distancing rules meaning we now have three cohorts running at the same time," said Professor Colley.
"With our base at WBS London at The Shard we are continuing to expand our Executive MBA and Executive Education offerings as well. We have four Executive Diploma courses for senior managers looking to take a deep dive in subjects such as Digital Leadership or Organisational Change and we are looking to add more to our portfolio.
"It is hoped that our plans will see us to continue to climb the rankings and add to the learning experience of our students."
To see the full Financial Times European Business School Rankings 2020 click here.