Careers advice: 10 tips to ace the assessment centre
24 August 2017
This month Lisa Carr from our alumni careers team shares her insider guide to the assessment centre process and her top tips for success.
Assessment centres are still hugely popular with employers as a selection or succession planning tool. Whilst the duration of assessment centres is shrinking (more now offer half day versions), the traditional blend of interviews, group exercises, presentations and role plays is proving very resilient.
Here are our tips to give yourself a competitive edge:
1. Do your homework
Check feedback from recent candidates on sites such as glassdoor and wikijobs. Reach out to alumni and professional contacts to get the low-down on how that employer recruits and what kind of exercises to expect. Google prominent managers in the department or check them out on LinkedIn in case they are present on the day.
2. Focus on values
Research not only the key competencies but also the core values the organisation considers key to its success. These are likely to be part of the formal assessment criteria and can differ substantially even within sectors. Whilst one financial firm might pride itself on winning more top clients, and hence value competitiveness, another might place a higher value on inclusion and collaboration.

3. Demonstrate soft leadership
The top reasons for poor performance in group exercises are either dominating the group or failing to make a contribution early enough. You don't have to chair the meeting or come up with endless ideas to show leadership. Building alliances with others, negotiating a consensus, clarifying points of disagreement, summarising a discussion or drawing out more reticent candidates can be just as powerful.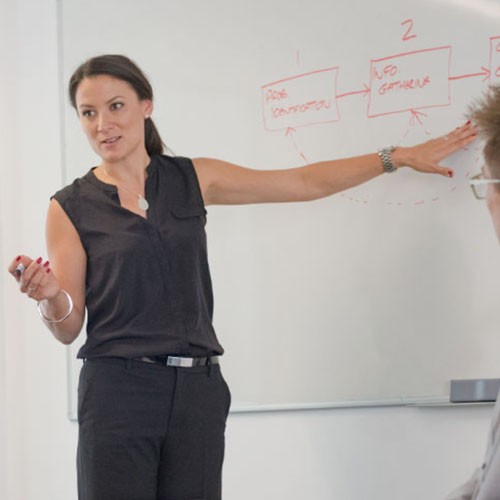 4. Build in flexibility
Timing is key at assessment centres as you are often only given five or ten minutes to present. Take too long and you may be cut off mid-flow; end too early and your can appear lightweight. Have some extra material or an additional slide to hand if you are running fast. Know in advance which parts you will cut out if you are running over time.

5. Plan your small talk
It is likely that you will be meeting senior colleagues or clients at some point, often over a meal or drinks. Although not formally assessed, making a good first impression is crucial. Know what you want to get across in terms of your interest in the firm and your credentials so you can introduce yourself quickly and naturally.

6. Be authentic
It's tempting to guess what sort of person the organisation wants to recruit and to mould yourself to fit. This can backfire, especially if you try to do this in personality assessments as any inconsistencies in your responses will be flagged. Just be yourself. You will perform with more confidence and come across as more engaging. The better you know yourself and your natural approach to work, the more authentic you will appear.

7. Pay attention to detail
Accuracy in reading written instructions and materials is vital, especially in aptitude tests. Misinterpreting a sentence in a verbal reasoning test or misreading a task in a case study can lose valuable marks. Balancing accuracy with skim reading large amounts of material is a challenge. Practice can really help – there are some free aptitude tests available at CEB Global.

8. Expect the unexpected
Many employers like to change the parameters or timings of a task part way through to see how you cope under pressure. If you are prepared for this beforehand and can leave some time for contingencies, you will be better able to stay calm and focused. In role plays, the actor may have been briefed to behave unreasonably or to become emotional. Demonstrating sympathy whilst calmly restating your position and rationale, and maintaining some flexibility to respond to new information, can carry you far.

9. Reflect on your performance
An increasing number of employers ask candidates to give feedback on their own performance during the centre. This assesses yourself awareness and interest in self development. Some ask you to reflect on the strengths of other candidates and consider what you can learn from them. Don't be caught unawares. Assessing your own performance in a structured way after the event can also help you improve next time.

10. Stay connected
Dropping a quick thank you to staff you met on the day can be a good way of building your network with a new employer. Whatever the outcome, Linking In with contacts and other candidates after the event can help you build your professional network and hear about future opportunities.
WBS alumni can access this month's module on the WBS Careers Management Course which provides insight into the assessment centre process, tips on preparing an elevator pitch and self assessment exercises to clarify your strengths.