Improve the design, delivery and development of your service processes
Service Operations Management will provides you with a suite of service management concepts, techniques and tools, to help you develop and improve your service processes.
The course will focus on the design, delivery and improvement of the customer experience from an operations management perspective. You will have opportunities to analyse and develop the service concept, which defines the service value your organisation is offering your customers. You will then apply tools and techniques to help design robust service processes which support the service concept, and build service delivery systems which make effective use of resources, whilst also meeting or exceeding customer expectations.
The course is relevant whether you work in a for-profit or a public sector service organisation. Or you may be working in a manufacturing company which sees opportunities to compete on your service offerings by improving the quality, efficiency and effectiveness of your services.
Start Date

January 2023

Duration

6 months

Location

Online

Format

Part-time

Fees

£3,850 *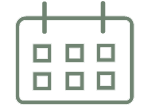 4
modules over six months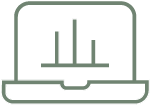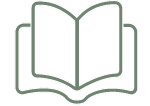 Programme benefits
You will learn about the key concepts in service operations management and how to apply them to services in your organisation. There is an emphasis on application so what you learn can be implemented to create sustained competitive advantage.
Define the role of service in enabling your organisation to compete in the market place or, in public sector organisations, deliver public value
Learn how to analyse and develop the design of service processes, to improve the servicescape, service layout and flow, and new service development (NSD) processes
Analyse service demand so that you can improve your organisation's response to demand, by planning and effectively managing service capacity
Understand how capacity management can be improved through effective queue design and implementation of flexible working
Learn how to apply Lean principles, tools, and techniques, to improve the customer experience and service outcomes.
What is a Postgraduate Award?
Postgraduate Awards (PGAs) can be a great way back into higher education if you haven't studied for a while, and can enhance your working practice or prepare you for a career change. They offer a concentrated period of study, to enable you to rapidly delve into a subject area and develop direct application to projects within your organisation. You will participate alongside like-minded professionals, and be taught by expert faculty, active in the field in which you are studying. This programme awards a Postgraduate Award from the University of Warwick.