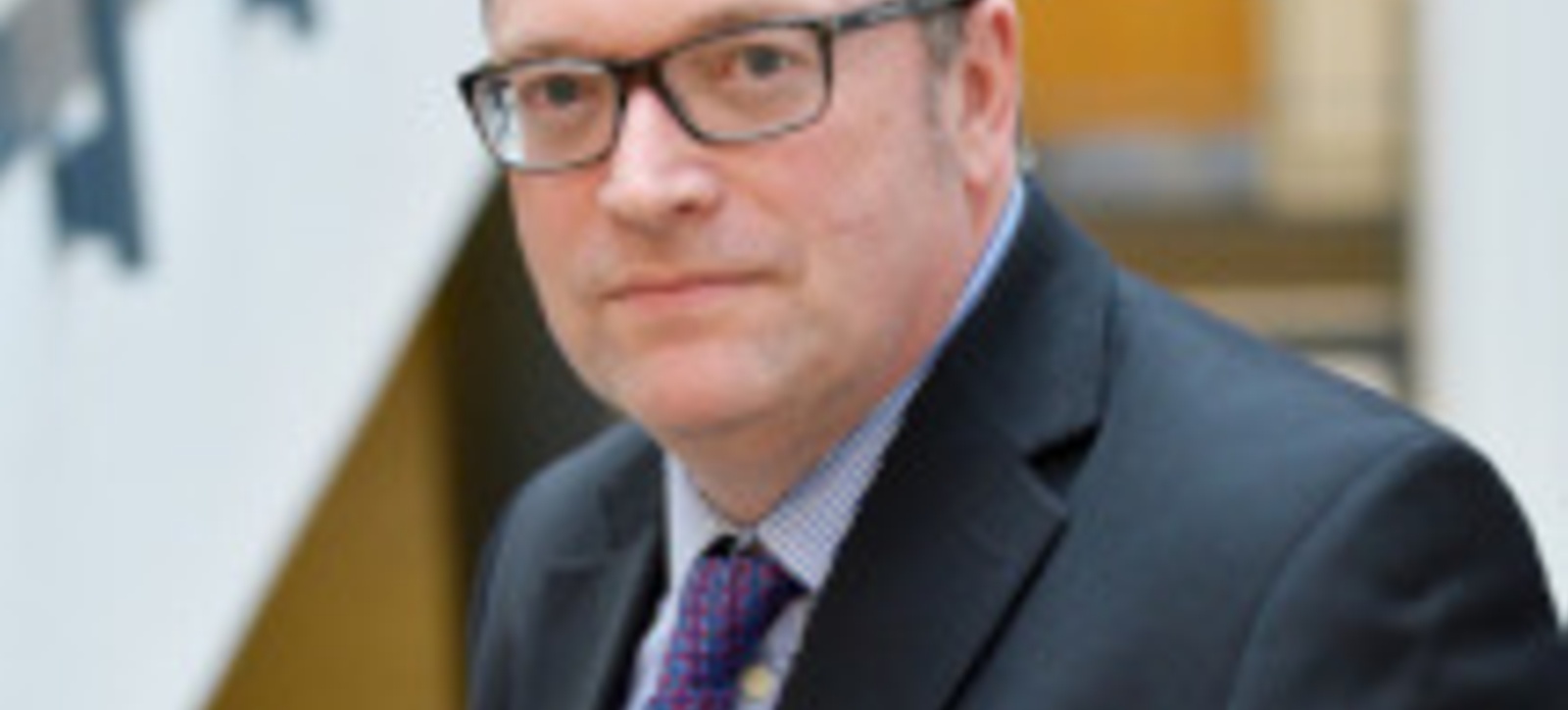 Urgent cross-Government approach needed for UK energy
Policy changes have knocked UK off course for reducing carbon emissions
New gas policy is needed that is compatible with carbon targets
Emissions targets need to be aligned with new low-carbon industrial strategy
Michael Bradshaw, Professor of Global Energy, has co-authored a report for the UK Energy Research Centre calling for urgent action during this Parliament to ensure a co-ordinated, cross-Government approach to energy.
In advance of the Chancellor's Autumn Statement on November 23, and the forthcoming Industrial Strategy and Emissions Reduction Plan, the authors warn that without action now, investor confidence will fail to recover and the UK will fail to meet its legally binding emissions targets.
As shown by the most recent Ernst and Young Renewable Energy Country Attractiveness index, confidence has been negatively impacted by recent policy changes.
Professor Bradshaw, one of the authors of the Review of UK Energy Policy report, said: "The merger of two Government departments to create the new Department of Business, Energy and Investment Strategy (BEIS) provides the ideal opportunity to align the forthcoming emissions reduction strategy with a new low-carbon industrial strategy. This is an opportunity that should not be missed.
"Any announcements on shale gas, which provokes local hostility to Government should be avoided in the Autumn Statement as they will be a distraction from the other things that need to be done now.
"The energy transformation that is already underway in the UK is changing the ways that we produce, transport, transmit and consume energy and there is an urgent need to improve the level of energy literacy among consumers so that they can become more active energy citizens."
Professor Jim Watson, UKERC Director and one of the authors of the review, said: "The UK has a world leading policy framework for emissions reduction in the Climate Change Act and there has been good progress so far. But this progress has been negatively affected by recent policy changes. It will not last into the 2020s unless policies are significantly strengthened in this Parliament."
The review examines all the major components of the energy system, drawing on evidence from UKERC and other research. The authors call an evidence-based approach to the new Industrial Strategy, which should include a clear set of priorities for the UK and a strong link to the new Emissions Reductions Plan that will be published in 2017. They also highlight the need for a new White Paper on the priority areas of heat and energy efficiency.
Professor Watson added: "The formation of BEIS, placing energy at the heart of the new industrial strategy, provides the Government the opportunity to renew momentum on energy.
"Much of the evidence to underpin this strategy - including a clear set of priorities - already exists. BEIS is a large department with more clout than its predecessor, and is better placed to deliver a co-ordinated, cross-Government strategy that has the essential buy-in from the Treasury, No 10 and the Cabinet Office."
The authors make a series of recommendations, including:
An integrated, evidence-based approach to the new Industrial Strategy and Emissions Reductions Plan. The Industrial Strategy should set out clear priorities and the mechanisms for realising benefits for the UK
A new White Paper on heat and energy efficiency, partly to fill the policy vacuum left behind by the demise of the Green Deal
A 'Gas by Design' approach to the future of gas that is compatible with carbon budgets and targets
A new approach to carbon capture storage (CCS) commercialisation and deployment, in response to the Oxburgh report
An extension of the Levy Control Framework beyond 2020, and plans for auctions that include most large-scale electricity technologies and demand reduction in a single auction
Reform of the Capacity Mechanism so it gives equal treatment to all flexibility options, including demand-side response and storage. This should be coupled with fairer treatment of energy storage
Strengthened vehicle emissions standards that drive a shift to low-carbon, cleaner technologies and are designed to endure after Brexit
A comprehensive programme of public engagement with energy system change at national and local levels. This should include mechanisms for the outcomes to influence policy decisions, incentives for bottom-up initiatives such as community energy, and measures to support shifts to more sustainable patterns of consumption.
Click here for a copy of Review of UK Energy Policy
Professor Michael Bradshaw teaches Forecasting for Decision Makers on the MSc Management course.