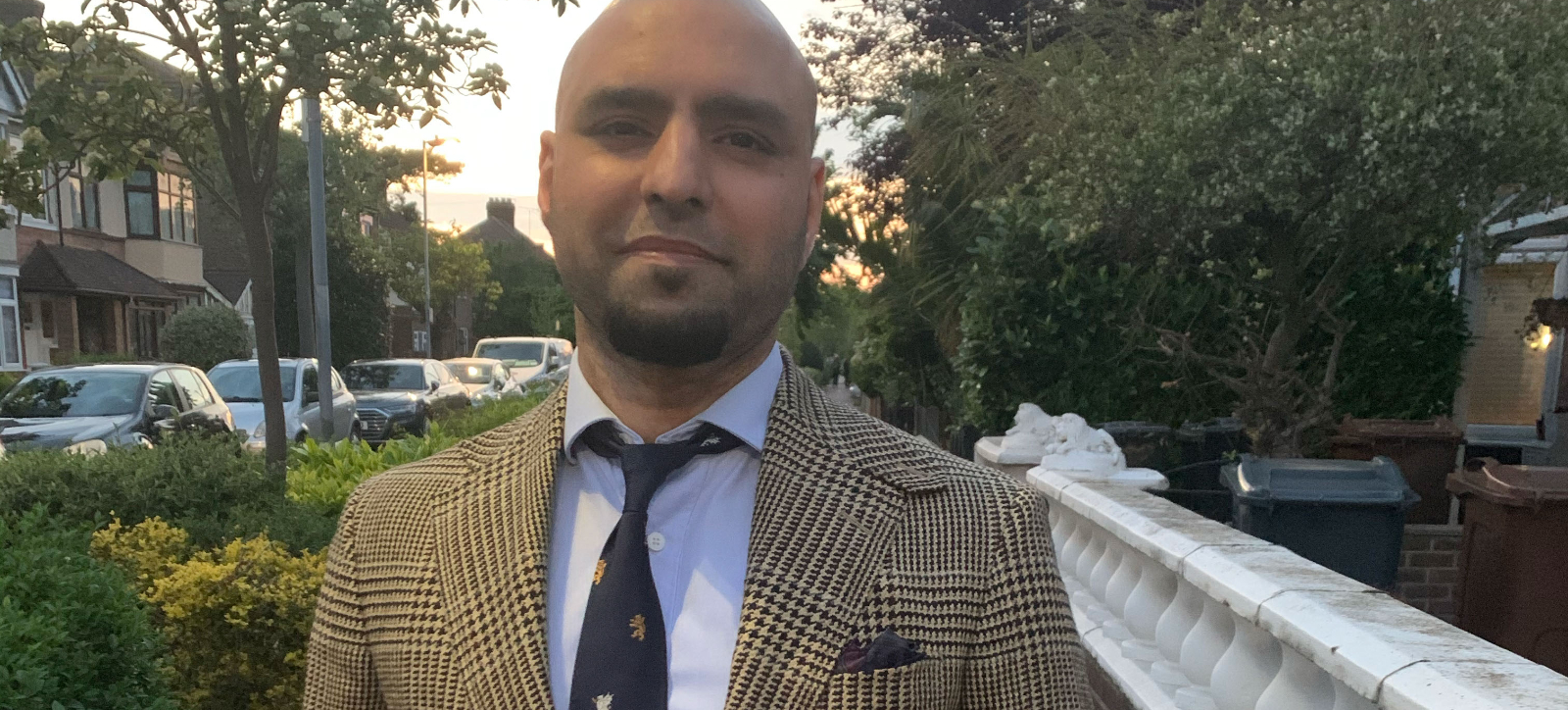 More than 3,000 children have had their career chances boosted thanks to an MBA's innovative social mobility project at orthodontic practices across North London.
Anis Aneel Idress (pictured), who is a Fellow of the School for Social Entrepreneurs and Director of Community Relations & CSR at orthodontics and dentistry group Angle House, has created Social Orthodontics & Social Dentistry which enhances the social capital and cultural capital of young people that attend practices.
One of its projects, Think It Possible, plugs the career advice gap found at most state schools and among children from working-class backgrounds. It provides youngsters, who attend Angle House's 11 practices in some of London's most deprived areas, the chance to gain career guidance alongside the networking and professional skills needed to apply for Russell Group universities, top courses and corporate apprenticeships traditionally dominated by private school pupils.
"We want to show these children that they can dream and aspire to the best universities and the top jobs," said Anis. "These children come from some of our poorest areas in London with no career guidance from schools and no role models to show them what is possible.
"So I founded Social Orthodontics & Social Dentistry and Think It Possible to give these children inspiration from doctors, lawyers and elite professionals along with guidance and direction.
"I came from a broken family myself, so I know all too well how hard it is to find the right mentors and guidance, and to know that you have the ability and confidence to be what you want to be. Often it is just a case of understanding and learning the social rules and norms to get into these careers, but most importantly developing self-belief to eliminate the development of imposter syndrome.
"I have developed bespoke programmes and workshops on aspiration, time management, networking and cultural navigation, creative thinking, and network analysis. We regularly bring in professionals for the youngsters to meet, ask questions and realise they are just normal people like themselves.
"We want to empower young people through networking, masterclasses and internship opportunities led by professionals in the field without any barriers to access.
"We aim to promote social mobility with the aid of professionals volunteering their time and expertise as positive role models to impact young adults, helping them to unlock their true potential."
Warwick Business School has supported Social Orthodontics & Social Dentistry and Think It Possible with leading academics, including Dean Andy Lockett, Professor of Strategy and Entrepreneurship, and David Towers, Professor of Mechanical Engineering and the Head of the School of Engineering at the University of Warwick, giving talks to 157 youngsters on leadership, finance, medicine, engineering, university applications, and taking opportunities and overcoming challenges.
Since the programme for youngsters aged 14 and over started in 2013, more than 3,000 children have participated with many gaining places at Russell Group universities and starting careers in law, medicine, finance and professional services.
"We have practices across North London," said Anis, of Shirley in Surrey. "These are areas of deprivation, where youth centres no longer exist and Government funding has diminished since 2012.
"The programme shows these young people that there are opportunities out there and encourages them to be positive and open-minded. We give them the contacts, networks and soft skills that often determine our path in life. We teach them how to engage with professionals and how to build and utilise networks.
"The difference between a state educated and privately educated child is confidence. Privately educated children are opportunity-seeking, but this is something we can teach state school children as they are just as intelligent, but have the added advantage of being street smart.
Anis, who has trained as a dental nurse, has also started a female leadership programme called Queen Bee, which works to connect young women, who attend Angle House for NHS orthodontic treatment, with female leaders at companies with corporate social responsibility programmes aimed at gender parity.
As well as training to be an orthodontic therapist, Anis is studying for an Executive MBA to learn how to scale Social Orthodontics & Social Dentistry and Think it Possible to be more sustainable and impactful.
"Being a social entrepreneur and a human rights activist has opened my eyes to the many social and educational injustices young people from deprived communities face across London and the rest of the UK," said Anis.
"We are the only dental practice carrying out such social mobility projects within the healthcare industry and it is really working. We've helped young adults gain entry to Oxbridge, study medicine and read law at some of the best universities across the UK. One of our young people has even been elected as Mayor for his town.
"These children can have bright futures if they are given the correct support, tools, networks and opportunities as I truly believe everyone has the capacity to be remarkable."