What is it like to start the Warwick Full-time MBA?
26 January 2017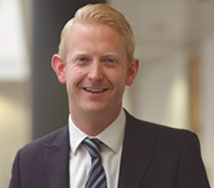 In our first blog of the year, three of our Full-time MBA students describe what it's like to start the Warwick MBA and their motivations to do one.
James Moody
"When starting something new we all have our own expectations of what it's going to be like however you never really know until it's begun. Having not been in a classroom environment for over ten years it's fair to say there were a few nerves on day one! Having said this, starting the MBA has been an adventure right from the start. There was no time to ease into things as we were allocated to 'syndicate groups' in the first week ("boot-camp" week) which meant getting to know and working with people from varied and diverse professional backgrounds, experiences and cultures.
The MBA challenges you in so many different ways, and not just from an academic standpoint. The weeks are generally full and intensive with a mixture of lectures, workshops, leadership activities, group work, recruiter events and much more! There is never a dull moment as every assignment, presentation or project tests different facets of your capability. It's also great to have a cohort of 75 people from over 30 countries as you get to meet and befriend interesting people with fascinating stories.
Part of the reason I chose to do my MBA at Warwick Business School was for the opportunity to develop my leadership capability, learn more about business on a broader scale and to enhance my professional network. The programme at WBS is designed in such a way that it enables you to achieve all of this and opens the doors to new opportunities that you didn't even know existed."
Sarah Farnham
When I came to Warwick Business School I had no idea what starting the Full-time MBA would be like. Was it going to be like a standard work training course? Was is going to be like school? Or would it be a very dull version of my undergraduate degree? Luckily it was none of the above!
"Nothing can prepare you for how intense, exciting and energising starting the MBA is. On day one the simple introductions and 'fun facts about yourself' are soon over and you are thrown straight into leadership tasks and group work – all challenging the way you think, conduct yourself and influence others. This interactive and reflective work challenges you in a different way and the diversity of the cohort helps to enrich this process.
What struck me immediately when starting the course was just how diverse it was, in terms of culture, professional backgrounds, and experiences. No one has the same profile or story and these differences challenge the way you think, the way you interact with people and the way you approach different situations. For me this diversity is what makes the MBA worth doing, it challenges the way you work as a leader, often pushing you outside of your comfort zone but in an environment where it is safe to try new approaches, make mistakes, and take away plenty of learning.
I wanted to do the MBA to further my experience and become a more impactful leader to springboard my career. Even in the first few weeks of starting the MBA I could see the huge impact the course had on my thinking and my confidence. The course is full on but in a very exciting and worthwhile way – it is like nothing you will have experienced before."
Ralph Abou-Mrad
"Once I decided to start an MBA, the next challenge was to find the right business school that offers the right learning environment for me. My first day was both exciting and nerve wracking however, I was confident I had made the right choice.
Day one started on a Sunday which was perfect as it gave us a quiet campus, to familiarise ourselves with the facilities and spend time meeting our cohort which comprised of over 75 people from 32 different nationalities. Soon enough I noticed that this is going to be a great journey as I will have the opportunity to hear different perspectives from an international cohort like ours.
The well thought out programme is supported by many teams at Warwick. The Corporate Relations and Career teams work closely together to give us career coaching along with introducing us to corporate companies through career fairs or evening presentations from companies like Jaguar Land Rover, Amazon & HSBC. The Academic team ranges from full-time professors to Professors of Practice offering us up-to-date academic theories and knowledge. Some of my favourite subjects are: Strategic Thinking, Operations Management & Marketing as they give you interesting theories that I believe I can apply when I start working again.
I chose a Full-time MBA as I wanted to take some time off work and change my career path perhaps from the aviation industry to the digital world. I believe that doing an MBA will give you knowledge from all areas of a business to enable you deal confidently with any stakeholder that you work with in the future."