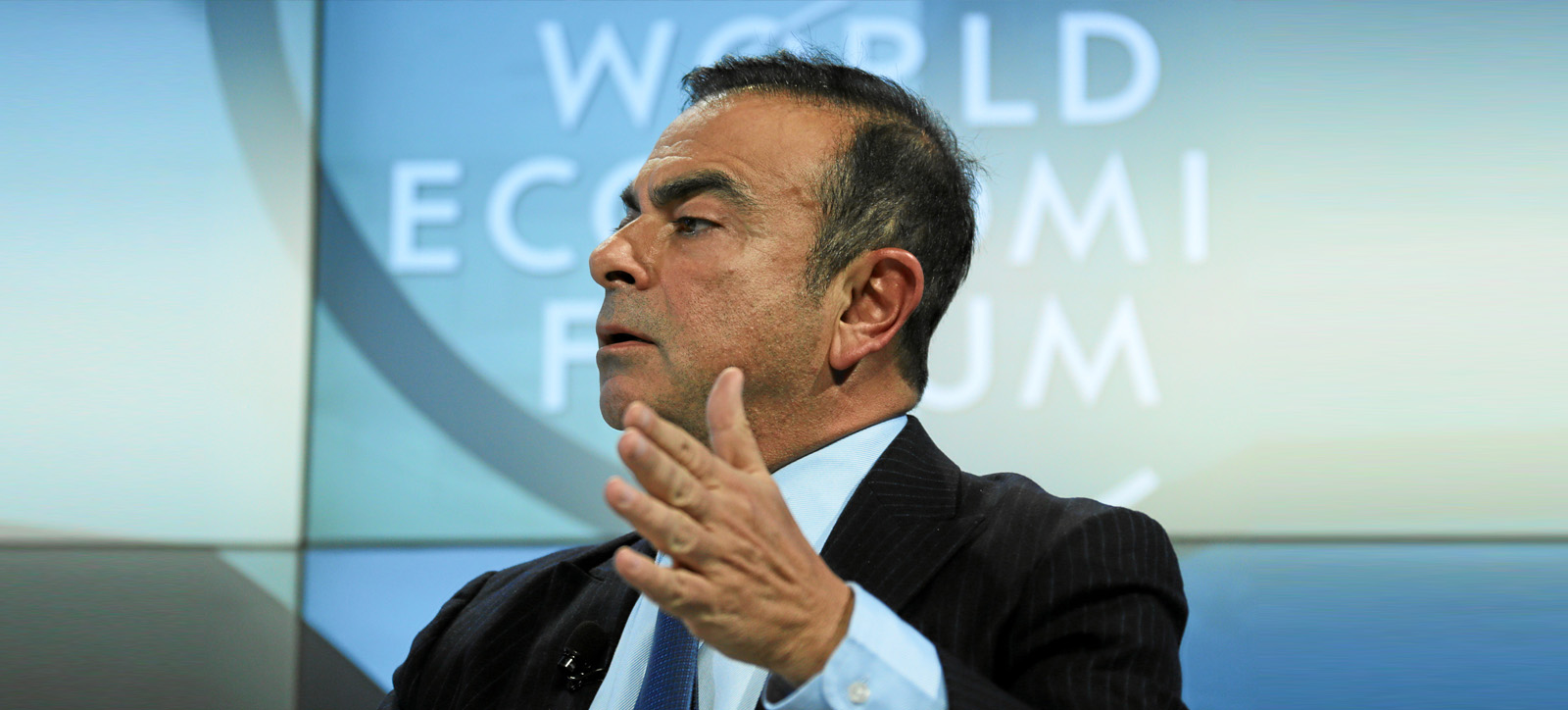 Earlier today, Carlos Ghosn, the 'larger-than-life' auto CEO, was formally removed as a board member of Nissan at an extraordinary shareholder meeting in Tokyo.
Mr Ghosn's re-arrest last week – days after announcing his intention to "tell the truth" at his first press conference on April 11, having already spent 108 days in jail – was another rude awakening for the former CEO, widely admired for reversing Nissan's fortunes in the early 2000s.
The move was reportedly unusual, though given the determination of the Japanese justice system in pursuing Mr Ghosn so far, unsurprising. What remains to be seen is how Mr Ghosn and his legal team react.
It is particularly odd that, despite recent suggestions, Mr Ghosn has not released detailed information to the media, directly or via his team, refuting Nissan or Renault's claims.
Instead, his wife has attempted to involve the French government more deeply in supporting Mr Ghosn – a move unlikely to come to fruition, especially given Renault has turned their back to Mr Ghosn now as well, accusing him of "questionable and concealed practices" and violating the company's ethical expectations.
The French government as a majority shareholder has every interest in minimising a public association with Mr Ghosn – one man is not bigger than a positive business relationship with a major international partner in a key national industry, criticism of its justice system notwithstanding.
In the absence of direct counterarguments from Mr Ghosn, it is hard to speculate whether his present situation is indeed a result of a "plot and treason" by Nissan (and presumably Renault) executives.
What remains undoubtedly clear is Mr Ghosn's concentration of power, aided by a corporate culture of silence and a structurally weak board, are highly problematic beyond any proven financial impropriety or undue personal gain.
Firstly, Mr Ghosn clearly embodied the dangers of 'romance of leadership' – the belief that performance and organisations are made or broken on the backs of heroic leaders.
As Fortune wrote in 2014, the alliance has "arguably the most complicated management structure anywhere outside the Vatican – one so convoluted that [Ghosn] may well be the only person in the world capable of running it". Indeed, "it is such a demanding, bonecrunching job that Ghosn himself has said that after he leaves no one person should replace him". Suggestions that the Alliance would not exist without him may well be true, but if an entire organisation depends solely on one individual, something is deeply wrong.
Secondly, leaders need continued questioning, lest their power blinds them to their assumptions. We have ample academic evidence that the more diverse groups are, the better their decisions will be.
The recent governance report revealed that Mr Ghosn was instead "deified within Nissan", and actively dismissed managers who disagreed with him. Ghosn was also quoted by the BBC as say "a boss has to have 100% freedom to act and 100% responsibility for what he does. I never tolerated any wavering from that principle. I will never accept any interference."
That is a recipe for groupthink and poor performance, not to mention fearful cultures who may well increasingly resist plans, like greater integration with the Alliance, they were not even scantly a part of. Any journalists reporting such statements should have also raised questions, rather than further contribute to the 'cult of Ghosn'.
Finally, while a board alone is never sufficient for corporate accountability, it should play a part. There is every reason to suspect that Nissan's did not. Mr Ghosn handpicked the members. He also apparently disliked questions at meetings, which meant they lasted less than 20 minutes on average until June 2018. This certainly made them "not an environment for robust debate". It had no formal audit, nominations or remuneration committees. As such, it is perhaps less surprising that the company's statutory auditor reported the results of his internal report following whistleblowing to the Japanese law enforcement first, before telling the board.
However, the current Nissan CEO Mr Saikawa's statement that "it is not that the board was not aware, but that we were unable to know" is highly inadequate. It is the board's job to know – if it does not, it should not stand, seemingly unproblematically, for as long as Nissan's did. Resistance is always a possibility. Indeed, for a board, it is critical.
Perhaps most ironically, all three issues were known within the companies. French media has since reported that some Renault employees had used the phrase "to self Ghosnify". It meant a lonely exercise of leadership surrounded by 'yes men' and fearful deputies. This illustrates another important lesson: if you want to know the management and governance issues of a company, ask its employees, not the widely glorified CEO or its captured board.
What next? For Renault and Nissan, a sensible response would involve strengthening their boards, hiring executive team replacements with a greater dose of humbler, team-oriented leadership, and working on opening up their organisational cultures. This implies dismantling rigid hierarchies, embracing the benefits of diversity, and encouraging different behaviours, including of constructive conflict and open dialogue.
We know though that such deep-rooted cultural change is hard: a 5-7 year project of consistent attention is likely. This will be hard to pull off while simultaneously negotiating the Ghosn fallout and the future of the Alliance.
The carmakers' survival in a constantly changing and highly competitive environment is at stake however. Making minor tweaks is no longer an option.
Maja Korica is Assoicate Professor of Organisation and HRM and teaches Management of Change on the Executive MBA and Organisational Analysis on the Undergraduate programme.
Follow Maja Korica on Twitter @DrKorica.
For more articles like this download Core magazine here.