After losing China Uber's next battle is India's Ola
19 August 2016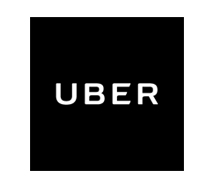 After admitting defeat and selling out in China, John Colley, Professor of Practice, believes Uber's next big battle is India as it tries to wrestle control of the app taxi market from local rival Ola.
Following Uber's Chinese sell-out to local competitor Didi Chuxing, India is now the Californian ride-hailing app's second biggest market by activity to the US.
Despite claiming a billion rides in India last year Uber is again up against a local rival, Ola, who arrived first.
In an enormously competitive market both sides know that the end result will almost certainly be the 'winner takes all'.
Ola, led by the 30 year-old Bhavish Aggarwal, has the advantage in the ride-hailing app taxi market of not only being first but having local knowledge, understanding the culture, and being Indian in a notoriously protectionist country.
Uber has the advantage of very deep pockets and the ability to raise funds to continue a destructive battle. Uber is valued at $62.5 billion compared to Ola's $5 billion.
However, unlike many of Uber's successful ventures, India is already an efficient taxi market with a choice of motorcycles, three-wheeler rickshaws, small cars and so on. Ola's one year advantage may be enough to see off Uber. However, can Travis Kalanick's Uber afford to lose another battle?
Mr Aggarwal, like many Indians, is a natural entrepreneurial spirit who started his ride-hailing app in 2010 offering rides on demand.
His funding is from Japan's SoftBank (who recently acquired the UK chip designer Arm for $32 billion) and Silicon Valley-based Sequoia Capital.
Uber entered the Indian market in 2013, but made a number of mistakes that delayed its progress.
India is a cash market whereas Uber is set up for credit cards, the Uber app was in English, while Ola offered the option of eight languages commonly used in India.
Uber started with cars, while Ola offered a variety of transport forms. The year or so head start Ola had on Uber means that the Mumbai-based firm is in 102 cities while Mr Kalanick's outfit is concentrating its efforts in 27 of the country's bigger cities.
Market share data is not collected and so one has to rely on the claims of Ola and Uber who probably don't know either. Ola do appear to be ahead in the battle, but by how far is difficult to tell.
Uber have generally been successful in highly regulated markets existing in many cities. Taxis allowed to be hailed from the pavement and able to use ranks usually pay a substantial fee for a 'medallion' that limits the number and allows agreed fares.
From the perspective of the customer the availability of taxis is limited - try getting a London black cab in rush hour - charges are high and drivers not always courteous.
Uber's app is disruptive in lifting all these inconveniences. It allows certainty of cost, cheap fares and most importantly high levels of responsiveness.
Typically market disrupters - such as low-cost airlines taking on full-service airlines, or discount stores taking on full range supermarkets - operate by lifting the inconveniences for customers and avoiding services that customers have to pay for but don't want.
This frequently happens when markets deregulate. Disrupters are typically cheaper and easier to use. They also usually expand markets dramatically as affordability and access improve. Holiday weekend breaks rapidly increased following the introduction of low-cost airlines.
However, in India the taxi market is already competitive, and worse still for Uber, Ola, a local business, has arrived first.
Typically Uber tries to arrive first and prevent followers by scaling up as fast as it can. First movers normally try to block followers through use of patents, branding and restricting distribution to others, plus raising scale and scope economies to compete.
In the taxi industry 'network effects' are the main weapon to prevent followers as most of the other methods are not available.
Customers want responsiveness plus low and fixed prices for the trip - they don't like waiting for transport.
Uber delivers this through offering incentives to drivers that increases supply and responsiveness which in turn attracts more customers.
As customer numbers increase then fares for drivers increase, which attracts still more drivers and so the winner takes all.
The model can be accelerated through incentives to drivers and subsidised fares to customers. However, Ola with better local knowledge, arrived first and has been able to raise significant amounts of capital to prime the model. Uber are in a major battle which they could well lose.
Not only are both sides throwing money into incentives, but various accusations of dirty tricks are being made with major litigation underway. This is yet another means of distracting opponents and diminishing their cash reserves.
Using courts to block disrupters is not unusual and something Mr Kalanick is well used to. However, courts worldwide, are often difficult places for foreign businesses.
Investors remain highly confident in their respective businesses as both Uber and Ola are able to raise significant capital to fund the battle.
Indeed, Uber's withdrawal from China means it has more resources to fund its Indian venture. It may also mean that this is a battle it can't afford to lose.
Ola will be heartened by Uber's withdrawal in China, while other competitors in markets elsewhere will be watching this battle intently - has a blueprint to beat Uber been found?
John Colley is Professor of Practice in the Strategy & International Business group and teaches Strategic Advantage and Strategy and Practice on the Executive MBA plus the Executive MBA (London). He also teaches Managing in a New World and Strategic Thinking: Strategic Evaluation and Analysis on the Full-time MBA.