Identify HR's role for M&A deals to succeed
26 January 2015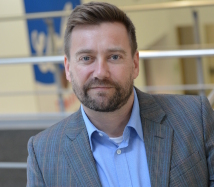 HR needs to adapt to the right role for the many different types of mergers and acquisitions to improve the chance of the deal being a success, says new research.
Most mergers and acquisitions are doomed to failure, when a deal that looks great on paper comes undone because of human issues, like a clash of cultures.
In Reconsidering the Role of HR in M&As: What Can Be Learned From Practice, published in Human Resource Management, Silvia Bagdadli, of SDA Bocconi School of Management, James Hayton, of Warwick Business School, and Osvaldo Perfido, HR Manager for Sunglass Hut South Africa, studied three types of mergers and acquisitions and found HR had to take on different roles to make them work - and not necessarily a strategic role.
Professor Hayton said: "We know from prior research that most mergers and acquisitions fail because the acquiring companies did not give sufficient consideration to human issues. What is clear is that culture matters, but by looking at different types of M&A we found there is not one universal way that HR should be used. Instead the firm has to understand the type of M&A they are embarking on and adapt HR's role to the situation. If they don't match then that is when problems potentially occur.
"The HR function has the potential to play a significant role by developing human capital, influencing motivation, and communicating organisational goals in support of successful M&A strategies.
"Therefore we believe companies should be clear about exactly what kind of merger or acquisition they are conducting before deciding the level of involvement required from their HR team."
As well as interviewing the board of the unnamed Italian company that acquired or merged with the firms, including the M&A manager, 17 interviews with staff from the companies acquired were also conducted.
The researchers first looked at an 'extension' merger and acquisition, which is defined as a move designed for growth or diversification, involving the acquisition of a number of distribution centres by the firm. They also looked at a 'redesign', which is focussed on taking control of the management of another firm through the acquisition of a publishing firm.
The third deal was a 'collaborative' merger and acquisition, when one or both firms anticipate benefits in terms of output or financial gains. Professor Hayton said: "The role played by HR ranged from administrative to strategic depending on the required level of integration.
"We found that when a high level of integration is needed, as in the collaborative acquisition, then HR needs to be involved in the strategy from the outset to align culture, analyse staffing and implement performance management and talent management systems. However, even when integration is low level, like extension M&As, HR is still required for administrative roles such as the compensation system, labour costs and head count."
Traditionally HR's role in M&A activity has been mixed, with it sometimes taking a strategic role or assuming control of the change management process, and on other occasions purely an administrative position at the end of the process.
Professor Hayton added: "HR's role may vary but our research suggests there is a pattern. We propose that variation in both form and intensity of the involvement by the HR function is predictable across different forms of M&A.
"Companies should begin by analysing the type of merger or acquisition they are engaging in before they decide whether or not to have HR on board from the pre-combination phase and in a more strategic role or if the needed support is required only in the integration phase and on more technical issues.
"Most M&A failures have been explained by a lack of HR involvement in the strategy, but there is not much research on what role it played in successful M&A activity. We need to examine this more closely and see what role HR should play in the many different mergers and acquisitions. Getting it wrong can have disastrous consequences."
Professor James Hayton teaches Strategic Human Resource Management on the Warwick Executive MBA. Find out more about Human Resource Management on the MSc Human Resource Management & Human Relations which can also be done part-time at The Shard in London.