Relive the launch of the AI Innovation Network
09 July 2018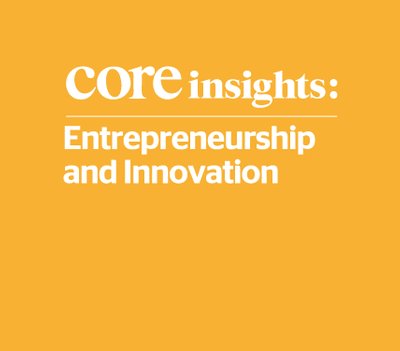 Warwick Business School launched a research network at The Shard which will investigate how artificial intelligence can be used to take on some of the world's biggest challenges.
The Artificial Intelligence Innovation Network (AIIN) will bring together academics, businesses and those using AI across different sectors to tackle global problems like the sustainability of smart cities, the security of financial systems, the sourcing of energy, water and food, and improved diagnostic processes for healthcare.
Organisations including the UK Government's Cabinet Office, NHS University Hospitals Coventry and Warwickshire, AI healthcare start-up behold.ai, Fetch.ai - a blockchain and AI start-up by former Deepmind members - and global energy and utilities firm Enzen have already joined the AIIN to work out how the burgeoning technology can enhance their operation.
Here was the programme for the launch event:
1:00pm: Introduction to the AIIN; Panos Constantinides, AIIN Academic Director.
1:20pm: Keynote – The Future of AI; Humayun Sheikh and Thomas Hain, Co-founders, Fetch.ai
2:20pm: Climate Change Impact; Uma Rajarathnam, Global Head of Applied Research and Collaboration, Enzen
2:40pm: Open Innovation in Government; Stuart Barclay, Senior Policy Advisor, Cabinet Office
3:00pm: Behavioural Science and Artificial Intelligence; Ganna Pogrebna, Professor University of Birmingham
4:00pm: Group discussion; What are the current and potential use of AI in your sector and what are the challenges?
5:00pm: Panel Discussion
5:30pm: Closing & AIIN Roadmap for 2018-19; Panos Constantinides, AIIN Academic Director