Warwick MBA rises again in world rankings
09 October 2014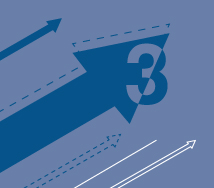 Warwick Business School's full-time MBA has climbed 19 places to be ranked 37th in the world, 10th in Europe and third in the UK by The Economist Which MBA?.
Only five UK schools are listed in the world's top 50 and of these WBS is the only one to improve its position. It is also ranked 13th in the world for post-MBA salary increase, with students seeing an average rise of 122 per cent on their salary before they started their MBA.
Associate Professor Sotirios Paroutis, who leads academic development for the Warwick full-time MBA, is delighted with these results.
Dr Paroutis said: "WBS is a global top-performing school, because we continually strive to enhance our provision of modules, quality of delivery and careers services to ensure that our Warwick MBA students receive the very best experience during their time with us and in their future careers as part of our global Alumni network."
Innovative MBA modules include:
Dean of WBS, Professor Mark Taylor, said: "We attract and recruit from among the best and most ambitious students in the world, but they have to work extremely hard at this elite business school.
"The faculty who teach our students are leading experts in their field, many with international research reputations, and we produce world-class, socially responsible, creative leaders and managers who think on a global scale.
"I am delighted that the combined talents and efforts of our faculty, our students and our graduates are resulting in the steady rise of WBS across all the global business school rankings in which we participate."
Click here to see the full rankings at The Economist.
Click here for more information on the Warwick MBA.