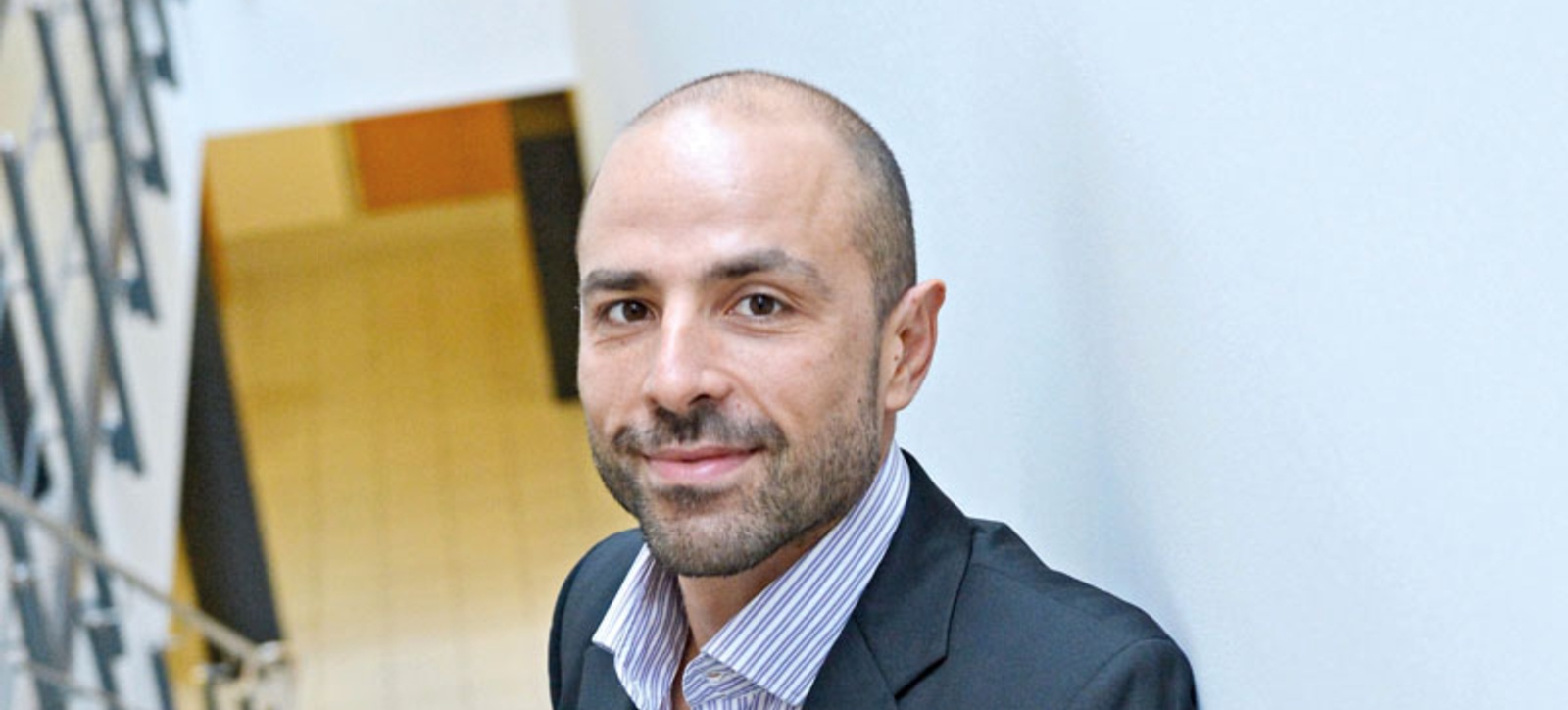 Fears millions of jobs will be lost to AI in the future
But early evidence shows AI will augment humans not replace them
AI will free humans to take on more creative and complex roles
Machines will take over routine tasks to boost productivity
Panos Constantinides, Associate Professor of Digital Innovation, believes that despite fears, AI will not be able to replace jobs that require an understanding of human nature.
The fourth industrial revolution - the convergence of artificial intelligence (AI), machine learning, virtual and augmented reality, 3D printing and the internet of things into still unimagined new products, services and even industries - is evolving around us and has led to predictions of millions of jobs being lost to machines.
AI is the key driver of this technological revolution and some argue a robot tax will be needed to compensate for the many people who will be out of work.
But in an interview as part of a series in conjunction wth Thinkers50 and Harvard Business Review, Dr Constantinides argued these fears are unfounded and that the early evidence shows AI will not take over millions of jobs.
"I believe AI will replace tasks not jobs," said Dr Constantinides, who is Academic Director of the AI Innovation Network. "It will replace those tasks that are routine and rules-based and also create space for humans to take on more creative roles. There will be a re-skilling process for humans with more creative and middle to higher level jobs.
"AI will have difficulty replacing roles that involve an understanding of human nature and human interaction, human values and emotions.
"The reason being humans possess contextual knowledge of their environment, which is learned from experience. That is something you can't teach a machine through rules or algorithms - that is something you pick up as you grow and become embedded in the world, you learn how to cope with problems that come out of nowhere.
"Anything that requires an understanding of human nature will be hard for AI to replace."
Healthcare is one area where AI can have a huge impact in helping already stretched doctors and nurses, with many in the Western world having to cope with reduced budgets and ageing populations.
Meanwhile, data, through the digitisation of hospital records, mobile phone apps, wearable technology and more, is growing at an incredible rate. According to a white paper by Stanford Medicine 153 exabytes (one exabyte = one billion gigabytes) of data was produced in 2013 and an estimated 2,314 exabytes will be produced in 2020, an increase of at least 48 per cent every year.
Dr Constantinides is already seeing examples of this abundance of data being put to use by AI.
"In the UK's NHS there is a huge need for more radiologists to look at radiological scans," he said. "I believe machine learning can augment the work of radiologists to look at those critical cases that require their attention and potentially improve patient waiting times and potentially also save lives.
"We can't be certain of the types of tasks being created, but in the process of implementing more AI computers we will see the emergence of human-machine hybrids, augmenting one another to complete tasks.
"We should be both wary of AI and at the same time embrace it. AI can solve a number of business problems and societal issues that we would not be able to solve on our own."
Panos Constantinides is Associate Professor of Digital Innovation and lectures on Strategic Global Outsourcing and Offshoring on the Distance learning MBA and Global Outsourcing and Innovation on the MSc Management of Information Systems & Digital Innovation.
Follow Panos Constantinides on Twitter @C_Panos.
For more articles like this download Core magazine here.