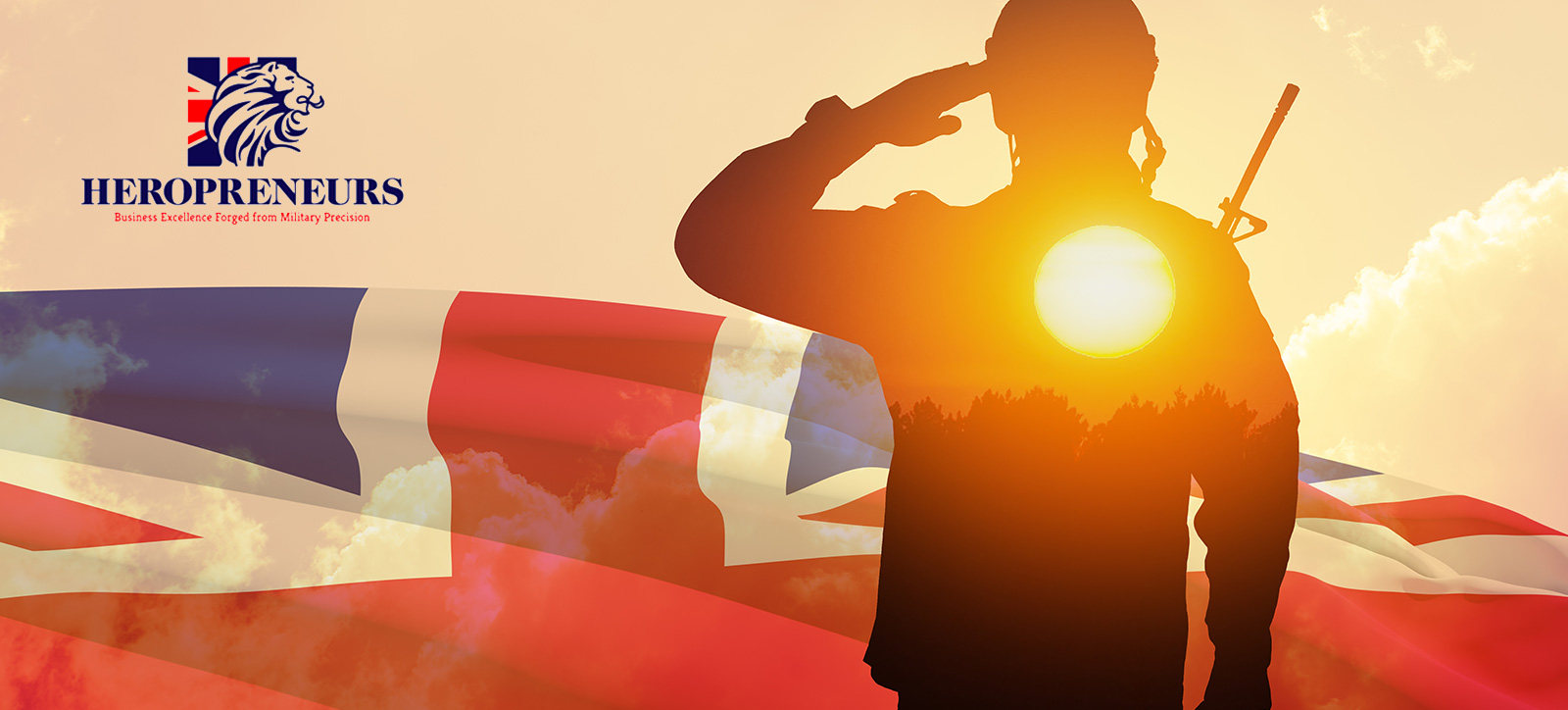 Last year's winner Major Luke Parker says the Executive MBA has surpassed his expectations
Applications are now open for former and serving members of the military community to win a full bursary to study for one of Warwick Business School's MBA courses or an Executive Diploma worth up to £59,900 for free.
The school has once again teamed up with Heropreneurs - a charity that supports ex-military personnel and family members in running their own business or creating a start-up - to give them the chance to learn the latest thinking and research with the help of world-class academics on its highly ranked MBA or Executive Diplomas.
The deadline for entries is July 30, and, after a screening process, interview, and an assessment by a panel of judges, the winner will be chosen in October.
Andy Lockett, Dean of WBS and Professor of Strategy and Entrepreneurship, said: "We are delighted to be partnering with Heropreneurs for a sixth successive year and offering this life-changing opportunity.
"The men and women that have come through Heropreneurs and taken our courses have proven to be of the highest quality. They have a great attitude and tremendous skills, which have been developed during their years of service.
"At Warwick Business School, we can provide them with the knowledge and tools to align with their tremendous attitude so that they can succeed with their business ambitions."
The winner of the WBS Award will receive a 100 per cent bursary to study an MBA or Executive Diploma programme, while second place will receive a 75 per cent bursary and third 50 per cent.
All three will be able to choose from the school's Full-time MBA, ranked number one in the UK by The Economist, the Executive MBA, rated sixth in the world and first in the UK by The Economist, or its Global Online MBA, which is ranked the best in the UK and second in the world by the Financial Times.
Alternatively, they can elect to study one of the school's shorter more focused Executive Diplomas in Strategic Leadership & Change, Strategy & Innovation, Digital Leadership, Marketing Leadership, Advanced Management, or Behavioural Science.
The winners will be invited to an awards event at WBS London at The Shard on November 13.
Last year's winner, British Army Major Luke Parker, Head of Geospatial Analytics and Strategy at NATO's Allied Rapid Reaction Corps, chose to use his 100 per cent bursary on an Executive MBA and says the course has surpassed all his expectations.
"A considerable part of the MBA is the wealth of experience each student brings," said Luke. "Seeing how those from other countries and industries think and problem-solve is extremely interesting. Many of those I work with within the military have a similar way of thinking, and I have found it hugely beneficial to get a new perspective.
"My most immediate goal is to use the Executive MBA programme to successfully transition from the British Army into a new career in the technology sector. My ultimate goal is to launch my start-up to improve land use, using spatial analytics and remote sensing."
To have a chance of winning a 100 per cent bursary to do an MBA, click here to fill in an application form.